eContext 
In real time, eContext classifies any text data - c

lick a category to see sub-categories and their results below.

Imagine classification this deep at thousands of rows a second...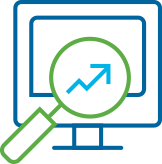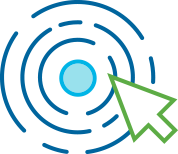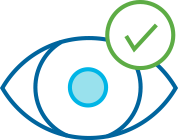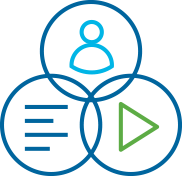 How Semantic Text Classification Works
Classify any type of text – social media posts, content, search data, news, or video transcripts – so you can focus on results.
eContext does the work for you – we take unstructured text from any source and, in real time, structure, quantify, and make human-readable data at scale so that you can interpret the signals that matter to you.
Whether it's social media or content streams, keywords, reviews, or anything else you need to label for your machine learning and AI efforts, eContext will make your job easier.
Put semantic text classification to work for you now. Data scientists, brands, and agencies use our text classification API to label data to prepare it for machine learning. Save time while getting deeper topic classification and better results.
Structure data to study relationships between topics, or to improve user experience for site search. The eContext API classifies any text data in real time, delivering text classified to 500,000 nodes and up to 25 tiers.  
eContext can help you see the ontological relationships between words and concepts.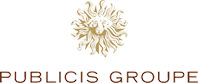 "We are incredibly impressed with what eContext has achieved and can see multiple potential applications of this at different levels of our business."
Simon McCarthy
Strategic Planning Director, Publicis Groupe

"eContext enables us to offer brands and agencies insights about our panel members, including highly accurate and granular analysis of the topics, products and categories they browse, read and engage with."
Sean Swalwell
Data Solutions and Global Ops, Kantar Media

"The ease of processing, consistency, and accuracy of categorization to eContext's vast hierarchy of topics makes LRW's analysis of messy, unstructured web browsing and search query data much more efficient. eContext consistently provides amazing customer service in support of our research projects."
Cody Cooper
Senior Data Scientist, Lieberman Research Worldwide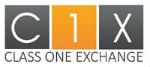 "We could not be more pleased with eContext's contextual capabilities. eContext's classification of C1X's full firehose of RTB web pages is accurate, scalable, and significantly improves campaign effectiveness.''
Mukundu Kumaran
CEO, C1X

"After extensive tests, eContext was the clear winner. eContext powers VEDO Focus where our clients are able to classify and enrich a vast amount of data in real time.
We are delighted with eContext's level of depth and accuracy."
Tim Barker
CEO, DataSift

"eContext's classification helps us understand, in real time, the relevant topics driving conversations across myriad digital properties so that we can provide previously unknown insights to some of the world's largest companies."
Ash McCallum
Product Director, Black Swan

"eContext's hierarchical text classification technology saves us a lot of time and money. With eContext, we have access to real-time insights that are uniquely comprehensive, accurate and actionable."
Oliver Walsh
CMO, Aritzia

"Wow — eContext is like named-entity recognition on steroids! In my research, I've worked with long-form text for years, including news, surveys and conversational data, but I've never seen it structured and annotated so effectively before. Your algorithms are incredible."
John Mohr
Professor, Dept. of Sociology, University of California Santa Barbara
General Taxonomy: In-Depth Results
Many tools that help you structure your data are restricted to a single vertical or industry. 
eContext's general taxonomy provides the context required for topic classification and meaningful use in any industry:
Accurate text classification and the ability to discover unforeseeable insights
Powerful big data infrastructure combined with agile, curated oversight that's ideal for AI use cases
Insights on user intent within any type of data, at high speed through our API - billions of consumer interactions every day across social, search and content